685:
the vision
An opportunity for transformation and growth as a community.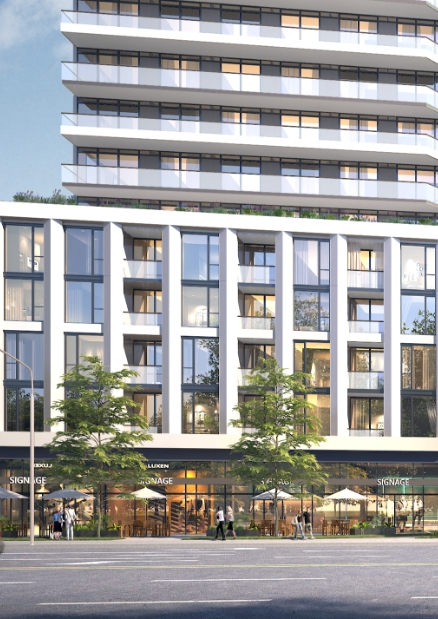 The proposal is an opportunity to revitalize an underutilized vacant lot with new public streets, green open spaces and a new public park for the neighbourhood to grow into. A wide range of housing tenures will allow people of all ages and stages to live here, all within a 7 minute walk to Warden Subway Station.
Guiding Principles
Build a New Public Park
A significant portion of the site is proposed to be dedicated to new public amenity. A proposed public park would be an important recreation addition to the area and add a visually-pleasing buffer between the new buildings and existing neighbourhood.
Improve the Public Realm and Amenities
Introducing animated uses along Warden Ave and green open space throughout the development will help to invigorate and significantly improve the pedestrian environment for the entire neighbourhood.
Introduce New Types of Housing Options
The site is currently an underutilized, vacant lot, and provides the opportunity for new homes with a diverse unit mix to accommodate a variety of household sizes for residents in the neighbourhood.
Locate Housing Near Transit
In close proximity to the major intersection at Warden and St Clair, this site is a short 7-minute walk to Warden Subway station, making it an ideal location for new residences.
Current Site
685 Warden Ave is located in the Clairlea-Birchmount neighbourhood, and is currently a vacant lot. It is directly adjacent to a one-storey business complex to the north, and a one-storey self storage business to the south.
The Proposal
1,519

26,750 ft2

10,000+ ft2

30,000+ ft2
Where We Are
in The Process
Take a look at the timeline below for project milestones and updates, and learn about future opportunities to get involved. To submit questions and feedback, please visit the Contact Us page.
July 5, 2021
Application submission (OPA and ZBA)
TBD
City-Led Community Consultation Meeting
Project Materials
See below for a full list of the application materials related to our proposal.
Frequently Asked Questions
What is the future vision for this site?
Our vision is to transform an underutilized site near transit into a mixed-use community with open green spaces and quality design. With buildings ranging from 13-36 floors and commercial uses off Warden Ave, this proposal seeks to provide a complete range of housing for a variety of people to live.
How are you considering the potential impact to nearby neighbours?
The proposed buildings have been designed to respect the existing neighbourhood to the east by transitioning the heights down and minimizing impacts with placement of low-rise character buildings closest to the existing homes.
Why isn't there a grocery store being developed at this site?
Our application includes small-scale retail, in response to the desire for more shops and amenities. The commercial tenants have not yet been determined at this point in the process.
What public realm improvements will you be making to this site?
We're proposing green open space that will run east-west between the new buildings, connecting from Warden Avenue to the new proposed park for the entire neighbourhood to enjoy. There is future opportunity for this park to be extended all the way to St Clair, creating a multi-use trail that would further improve cycling and pedestrian connections. A lit intersection is proposed to accompany a new road that will provide access to the site, so that pedestrians can safely cross Warden Avenue to access Warden Woods.
How will the proposal address parking and traffic concerns?
A new public road is proposed to wrap around the development, allowing for pick-ups drop-offs to be moved off of Warden Avenue and reduce traffic. In addition, this site is transit-accessible and a short 7 minute walk to Warden Subway Station. The new road is not proposed to connect to Pilkington Drive, in order to minimize traffic impacts to the neighbouring low-rise homes.
What is the timing for this project?
The application for this proposal was submitted on July 5, 2021 to the City of Toronto for their review. The planning process usually takes multiple years to complete. No construction would begin until all necessary approvals are received.
How can I get involved?
Visit the Contact Us form to give us your feedback on the project and to ask questions.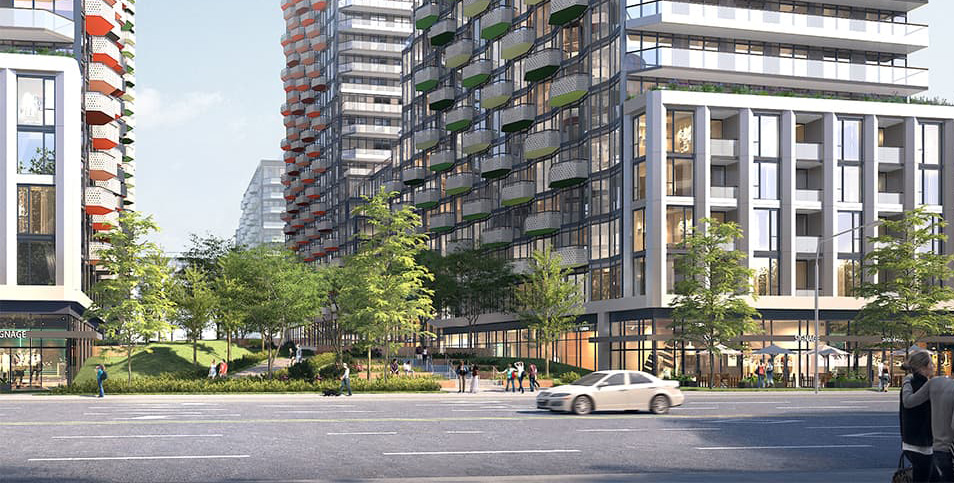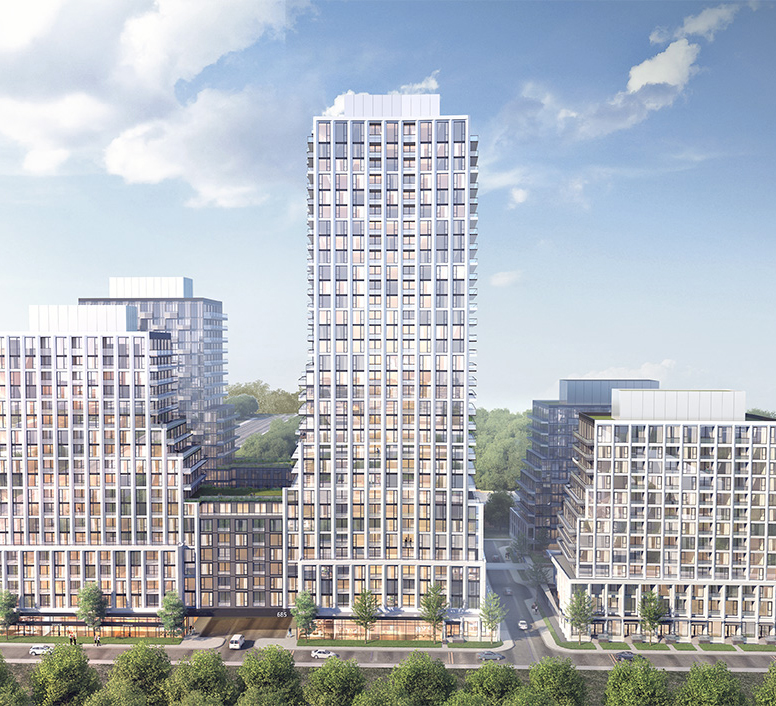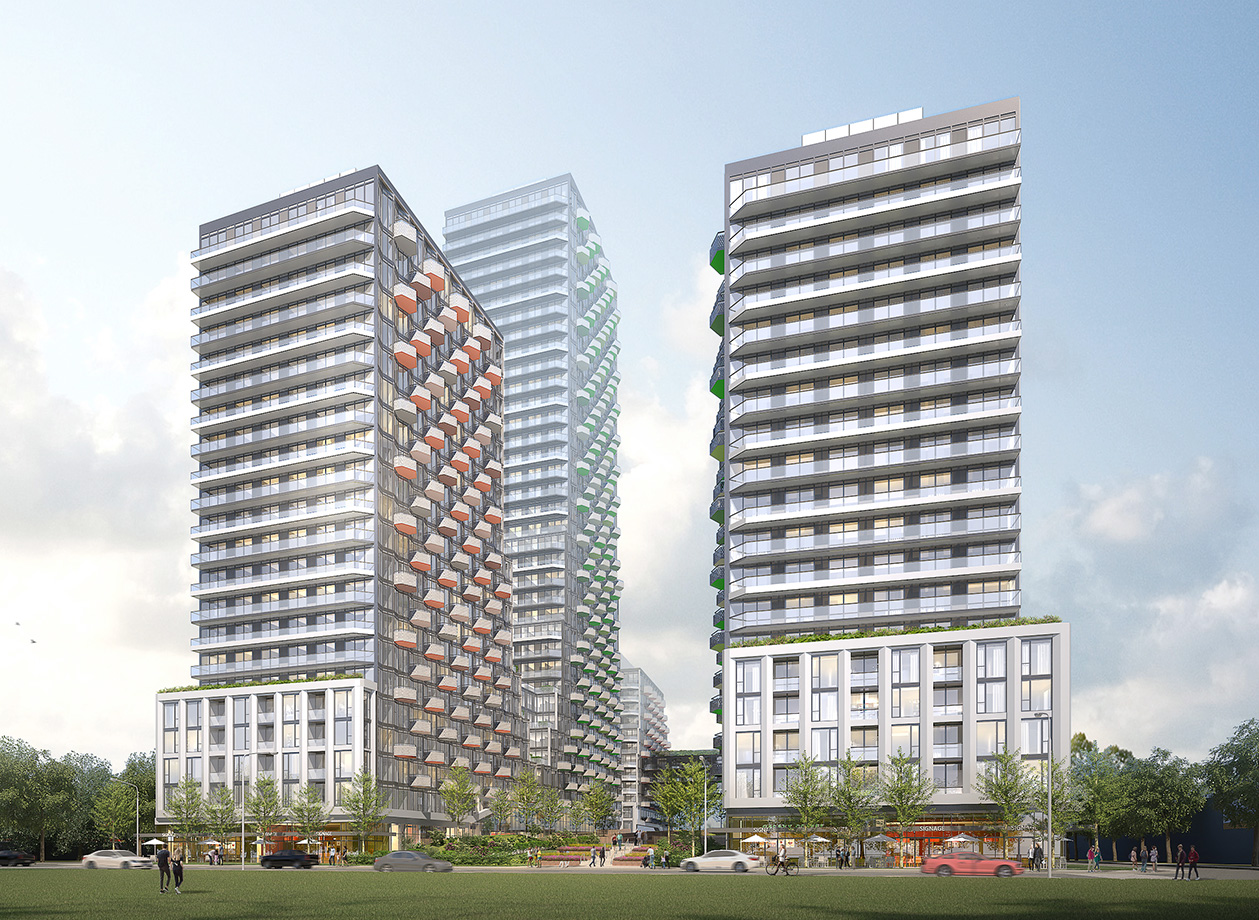 Head Office
The Weston Centre
700-22 St Clair Avenue East
Toronto, Ontario Canada
M4T 2S5
Tel: 416-628-7771
Fax: 416-628-7777
Choice Properties is a leading Toronto-based Real Estate Investment Trust that creates enduring value through the ownership, operation and development of high-quality commercial and residential properties.
Our Team
Contact Us